What a beautiful journey and collaboration it's been working with Feed The Streets USA on the new #FTSFilm. We filmed a new urban documentary showcasing Feed The Streets USA (FTSUSA), an awesome and young innovative non-profit. With the urban short film we looked to not only give a visual/ intro story to #FTSUSA but also inspire community involvement and action.  A urban short film doc about being the inspiring decisive spark in your community by making strong and confident steps for a better tomorrow.
#AWithGomesProduction #AWGPCollab
Below is a foreword on this blog post and the #FTSFilm project by Patrick Straus; founder of FTSUSA.
Foreword on Project by Patrick Straus
Feed the Streets USA, is a Modern young non-profit organization built of volunteers and leaders that have an eagerness to learn, drive and ambition to make a change in their communities. We look to create a culture of people helping people through three core concepts; childhood nutritional education, community supported agriculture and homeless support. In this, we look for other like-minded people to share in this goal. We found at With Gomes Productions through a mutual network and couldn't have asked for a better partnership than in this we have created.

This partnership was formed through their exceptional creativity, selflessness, tenacity and urbanism that brought great depth to our "Call to Action" Documentary. When two or more people with like conviction comes together, no obstacle can be to great. This production team understood our concept and embraced our belief that we aren't trying to change the world, we are trying to change today- for if we change today, we will change forever.

If you would like to know more about what we do here at Feed the Streets USA™, please refer to our websites (www.feedthestreetsusa.org), or email us at feedthestreetsusa@gmail.com.

Video Description:

FTSUSA and With Gomes Productions present the first Feed The Streets USA film.

Feed the Streets USA official call to action film doc.
Be the change you want to see!!!

PayPal link to donate towards our next venture, The Four Seasons – From Farm to Fork Experience (nutrition based cookbook) :

https://www.facebook.com/l.php?u=http…

This film doc is bout making change and giving back to your community through Feed The Streets USA along with the themes of hope and empowering one another.

About bringing people together to do great things, about thinking about the future of our community's future healthy and prosperity. About being the innovative spark in your community to make changes by taking that one step forward while being confident in those actions.
Links to the project and related works
Blog post about one of the shoots we had for the film.
Credits and Thanks Yous:
Directed By:
Alex Gomes

Produced By:
Patrick Straus & Alex Gomes

Cinematography & Editing:
Alex Gomes

Founder/ Director of FTSUSA:
Patrick Straus

Ambassadors of FTSUSA :
Chris Brady, David Webster, Ellissa Barclay & John Monroe,

Farmers:
Maxson Hence & Ulrike Maria Hence

Production Assistance:
Chris Brady, Samuel Bent -Ellis,
Patricio Coello & Jay Nova

Choreography:
Alex Gomes

Dancers:
Javier Moya, Brandon Santos, Jahlill Prince,
Project 401, Jay Nova, Yonara, Alvarado, B Boy Face
Erickson Fernandez, Christian Gomez, Alonzo Rodriquez

Volunteers of FTSUSA:
Choi, George Matthews, Raul Ibarra, Benson & Megan Buckley

Family:
Steve Barbosa & Tina Barbosa

Music Featured In Film In Order of Appearance (Sound Track):

"Colors" By Halsey (Stripped Version)

"Colors pt II" By Halsey

"That's How To Change The World" By Newsboys

"I Took A Pill In Ibiza (Sebb Remix)" By Mike Posner

"Califormula" By Black Bear (Tarro Remix)

"Gasoline" By Halsey

"The Big Ship" By Brian Eno

"Intro" By The XX

"Something About You (ODESZA Remix)" By Hayden James

Extras:
Kayla Lynch, Laurent, Joanna Gomes, Leony Suero,
Lucas Pires, Tue Banto, Bryan Freire

Special Thanks:
Ayers Foundation, Artist Of Movement, Project 401, The Barbosa Family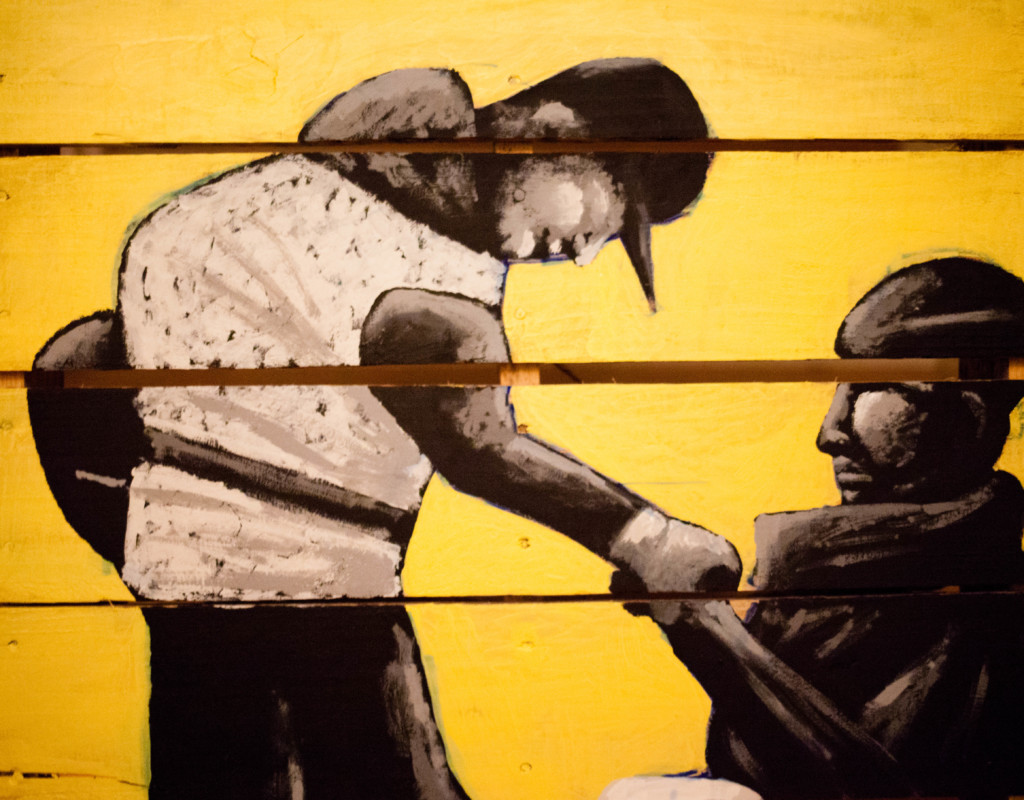 Scene Selection 

Scene 1: Intro/ Scenery
00:00 to 01:01

Scene 2: Crowd Dance
01:02 to 2:28

Scene3: Founder Interview With Patrick Straus
2:30 to 3:21

Scene 4: Feeding The Homeless
03:22 to 4:47

Scene 5: Volunteers & Ambassadors Thoughts/ Views
04:48 to 6:53

Scene 6:  Supporting Agriculture/ Empowering With Knowledge
06:54 to 9:17

Scene 7: Closing Thoughts
09:18 to 10:24

Scene 8: Are You?
10:25 to 10:44

Scene 9: Credits (Outro)
10:45 to 11:33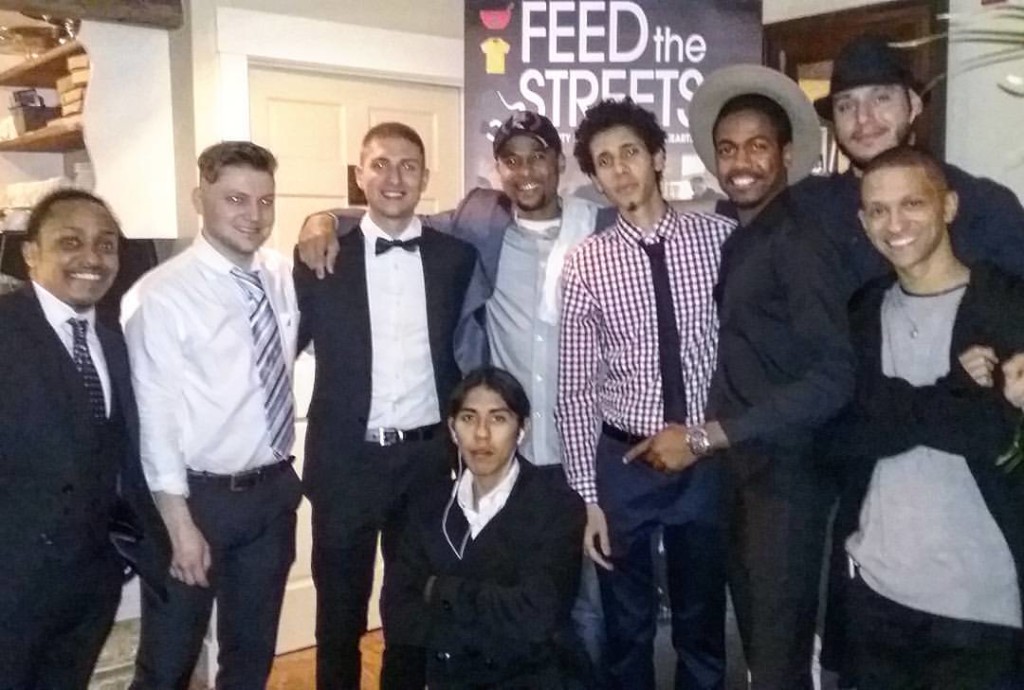 Thoughts On The Experience Of This Collaboration And The #FTSFilm
The people I met through this project has not only help me grow but my also what I can see WGP doing when collaborating with other entieities. As WGP grows so does the clarity and power of the vision. We set out to introduce #FTSUSA to the world through their first visual in a way that show the parts of FTSUSA while also reinforcing community and igniting action in people and thus striking a emotional chord with others so they can see the same thing that we all know deep down…that there is always time and a will to give back to your culture and communities in meaningful ways.

A short film about being the impact we all make by collectively helping one another and making strides for compounding meaningful actions…about being the decisive spark in your community. Here is to enriching and contributing to our culture and community…here is to empowering one another. A huge thank everyone who contributed to the #FTSFilm; From the FTSUSA ambassadors and volunteers, the #TheWGPTeam, to the urban artists, and the farmers, to the chefs, the crowd, the families and everyone in between.

I'm understanding more just how truly important being grateful and making what you do be bigger than yourself and growing is. I give thanks to all the amazing people I meet through further endeavors.

Every time you push to do something that extends past you and improves someone else's life, it's a big win. Here is to being thankful and grateful for what you have and making sure the people around you can feel those same flourishing emotions.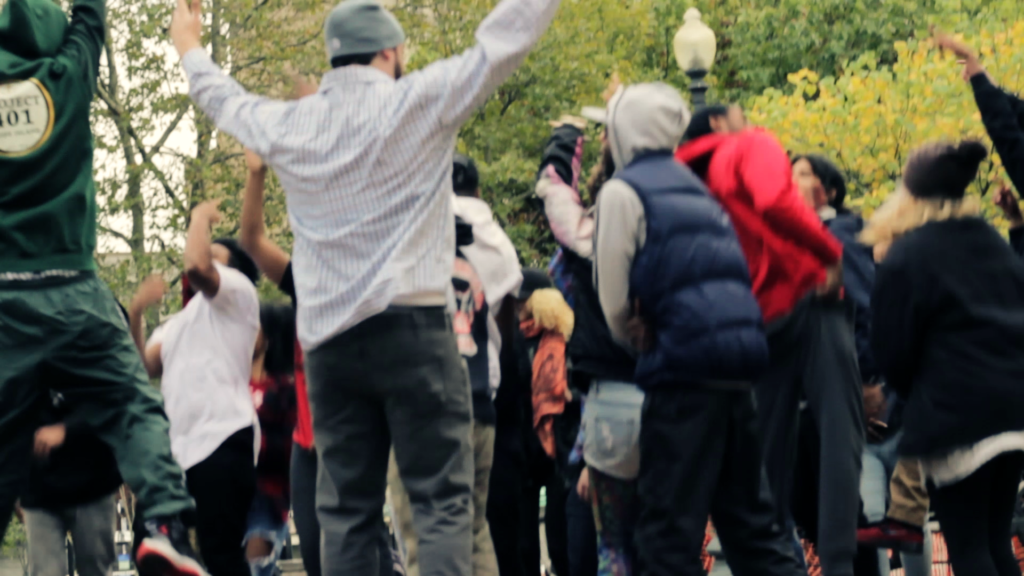 Development & Pre-Production:
A old high school friend (Chris Brady) reached out to me. He had seen some of With Gomes Productions visual work and was impressed. He wanted me to get involved in "Feed The Streets USA". Describing that FTS was looking to expand, impact and reach more people through visual efforts. Knowing what I do, he wanted me to bring my creative and urban flare to get people hooked on the video and create something interesting for FTSUSA that would help them grow, I was flattered by his confidence.
When I get requests for projects, I create a conversation that allows ideas to flow and a chance to connect and also see if a collaboration is a good fit. After catching up with him and seeing what FTSUSA was about and how he saw potential in this endeavor…I invited him to a Daily Note event to chill and talk about the project as well. The event was awesomely dope as to be expected from "The Daily Note" brand. We exchanged thoughts and in the middle of the house party event Chris got Patrick Straus (The founder of FTSUSA) on the phone and we agreed to meet each other for drinks to see if a vision and deal could be closed and from the there the beautiful start the FTS Film process began.

We met at the "G Pup" and hit off. I was enthralled with Patrick's passion and ideals. Patrick  invited me to crash one of the FTSUSA meeting at the Social Enterprise Greenhouse where they hold some of their meetings. I presented my development material, which was met with positive and useful feedback. I then started some of the pre-production like the production schedule. We soon signed and the contracted but by then it was already an apparent go, but locking in a contract is an important formality that makes sure everyone is on the same page. We everything mapped out for the production; I was excited to shoot and start shaping FTSUSA's amazing message and story.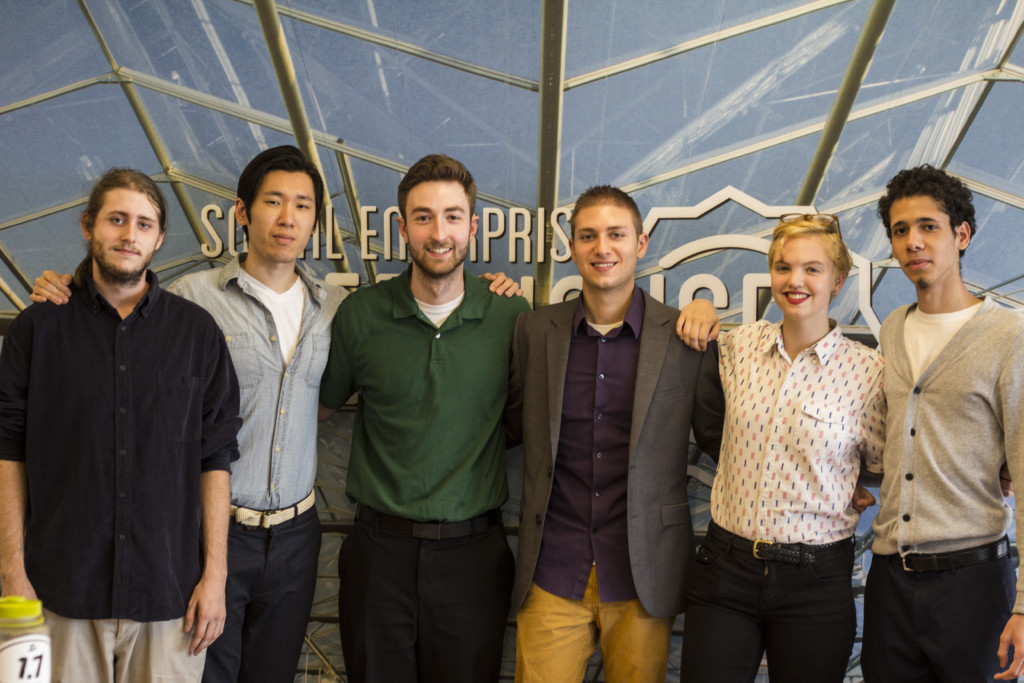 Production
The whole film process is amazing but of course my favorite is the production process. We shot at various places from the streets of providence to farms, to city parks to urban homes. We set out to get all pieces to the short film. We wanted to pull people in with urban flare and then show people the three pieces of Feed The streets USA's heart which is feeding the homeless, supporting agriculture and educating parents and youth on healthy eating and nutrition. In way that strikes chords emotionally and inspires people to act in their community whether through FTSUSA or other means. Instilling a culture of people helping people.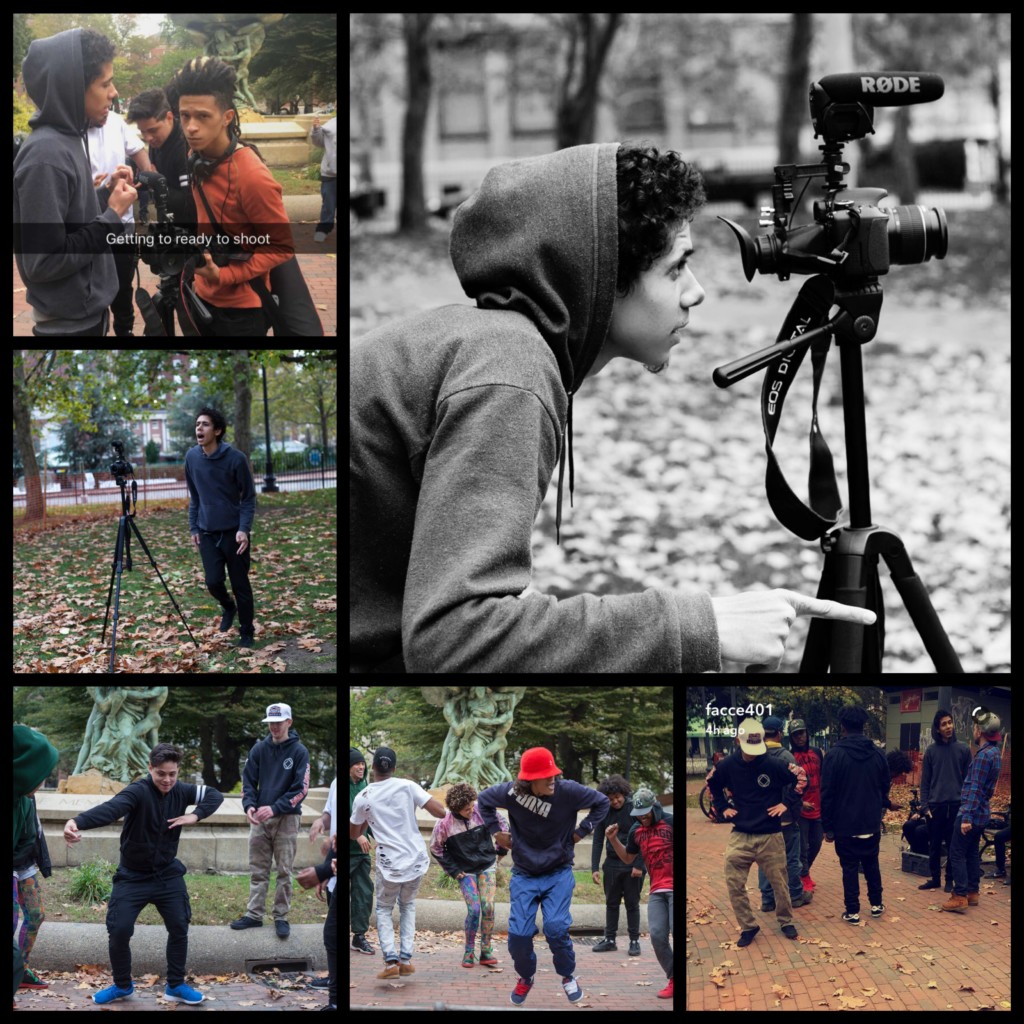 Post-Production & Distribution
There was a ton footage to go through and in a project like this there is a ton of different tones and roads you can take. I felt I chose the best words spoken, emotions shared and moments had to best illustrate a particular footing of FTSUSA's visual dialogue and one of their biggest shouts to the world to get people involved and be in the culture. We had a set time in mind which of course we crossed over but we wanted share FTSUSA and their emotion with the world, made sure to give each part of FTUSA enough room to breath and keep the urban short film engaging from beginning to end. The full film is up on Facebook and Youtube and you can catch snippets of it on twitter and Instagram.

We had great red carpet premier for the film that also celebrated Feed The Streets USA with amazing food and guests and talked about the process of creating the film from the long edit session hours to not settling for good but great and as Pat would say: "the cherry on top". We worked to create a urban film experince that would be a good first visual telling of what Feed The Streets USA is about.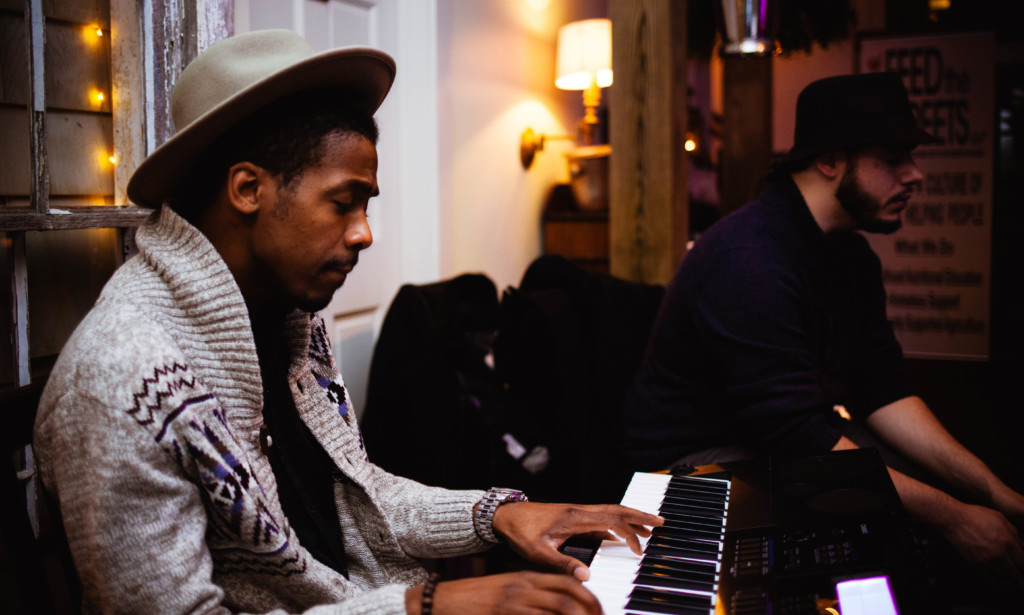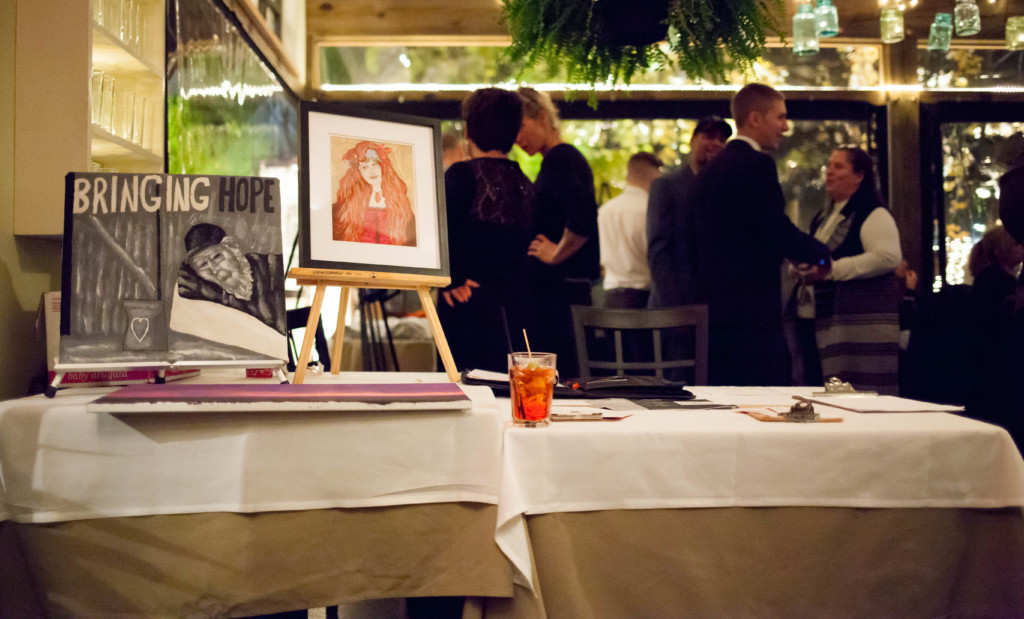 With Gomes Production contributed to #FTSFilm event with not only the short film of course but also musical performances by Jay Nova and Laurent and photography by Samuel Bent-Ellis and Patricio Coello.

I throughly enjoyed the process of creating this Patrick Straus and his team. From beginning to end creation, this was a wonderful collaboration that I'm proud we shared with world. All in the ambition of reaching out to get people doing great things for their community. We're also having a gathering/ celebration (sort of what I would a call a wrap party) today to celebrate the #FTSFilm and holidays. Looking forward to the festivies and good company. Now if you'll excuse me  I have some team building and creative work to get to before the kick back.
The Film: "Feed The Streets USA: Call To Action Film"
Feel free to check out the "Feed The Streets USA Call To Action Community Film" on Facebook and support the page by giving it your awesome like.

View:

Gallery Pics From FTS Film (Coming Soon)

For business inquires, email: alexgomes@withgomesproductions.com

Social Links

Alex Gomes:

Instagram: @alexgomeswgp

Twitter: @AlexGomesWGP

With Gomes Productions:

Facebook: @WithGomesProductions

Instagram: @withgomesproductions

Patrick Straus:

Instagram: @patrickstraus

Feed The Streets USA:

Facebook: @FTSUSA

Instagram: @feedthestreetsusa

Create & inspire,

Alex Gomes
Sign up for the free newsletter and you'll stay connected and updated on new content.